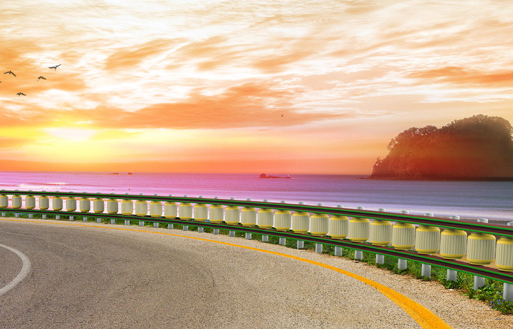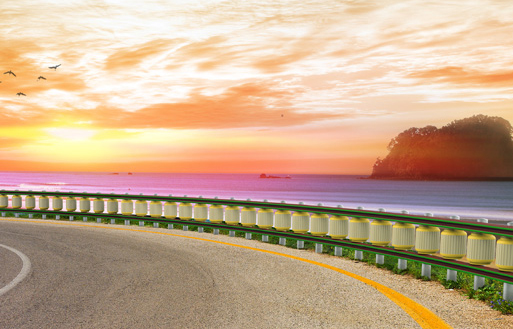 Guardrail
CG40 Resin Guardrail (Roller Type)
CG40 Resin Guardrail is a roller-type guardrail product that is designed to prevent large accidents and maximize drivers' safety, using its shock absorption and special function of converting impact energy into rotational kinetic energy on impact. In addition, unlike other products made of all steel parts except for rollers, our product's upper and lower rails are made from resin, making our product more economical.
| | |
| --- | --- |
| standard | L 700 x W920 x T370 mm |
| Features | Roller-Type Earthfill Section |
Features
Economic Feasibility

If the guardrail is damaged due to vehicle collision, easy cost-efficient maintenance and repair are available as each roller has its own independent structure.

Shock Absorption

Impact energy is absorbed by the cushioning action of the rollers. The combination of rollers and resin guardrails secures stability in vehicle collision.

Strength

Even in the case of strong collision with a large vehicle, the product can minimize vehicle and human damages as the product has its own cushioning function and as the guardrail and rollers of the product can convert impact energy into rotational kinetic energy on impact.

Visibility

The design with excellent visibility and various colors enables a driver to have comfortable driving.

Durability

As a UV-resistant material is applied to the outer surface of the product, there will be no discoloration. As resin is used, there will be no rust or corrosion.
Type
Standard Type

L700 x W920 x T370 mm Roller-Type Earthfill Section

Option
(Stored Light)

L700 x W920 x T370 mm Roller-Type Earthfill Section