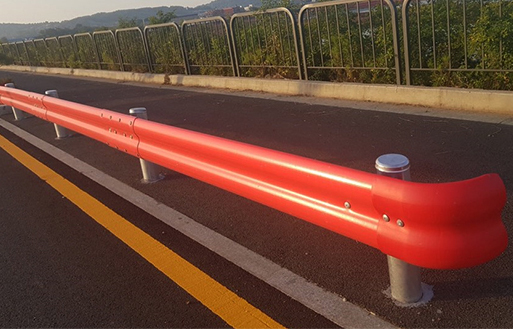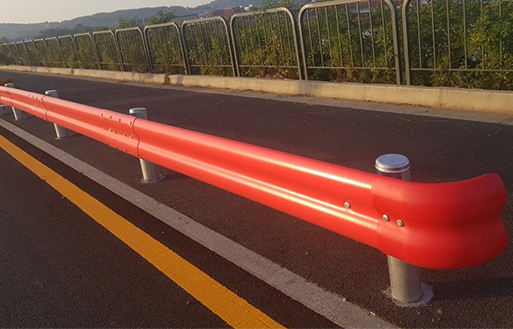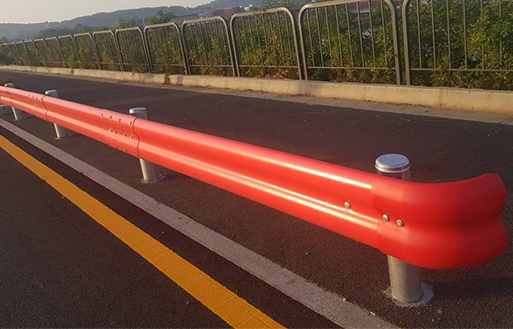 Guardrail
CG10 Resin Guardrail (2W, basic type)
CG10 Resin Guardrail is the world's first resin guardrail developed by Caris Co., Ltd., and CG11 Resin Guardrail adopts an original design of Caris Co., Ltd., a product that has improved strength and shock absorption, compared with 2W Guardrail (CG10). The products have better shock absorption than steel guardrails while maintaining the strength and performance of steel guardrails, thereby contributing to road safety. They can also maintain their initial performances for a longer time due to their resistance to rust and corrosion, so they will give a great economic benefit in post-construction maintenance.
| | |
| --- | --- |
| standard | L 4000 x W350 x T40 mm |
| Features | 2W Roadside Earthfill Section / SB2, TL2 |
Features
Economic Feasibility

Compared to the steel guardrail, this can give a great economic benefit in maintenance and repair, even after long-term use.

Shock Absorption

The unique elasticity of the resin and the rib structure of the product provide sufficient shock absorption on impact, thereby reducing vehicle and life damage.

Strength

As a special material is applied to the outer and internal resin surfaces, the product has an equivalent or better strength than the steel guardrail.

Visibility

As it can be produced in various colors, it ensures better visibility. As the guardrail product itself has a reflection function, it enables vehicle drivers to identify a dangerous road section during day and night vehicle driving.

Durability

There is no heat deformation, even at around 100 ℃. As a special material resistant to UV rays is applied to the outer surface of the product, it will have no discoloration caused by UV rays, boasting durability over 30 years or more.

Safety

Unlike steel guardrails, which have sharp ends and may pierce the surface of a vehicle in case of an accident, the product do not penetrate into the surface of the vehicle due to plastic's own elasticity and rounded top and bottom edges. In case of vehicle and motorbike accidents, the product's excellent shock absorption ensures much more improved road safety.
Type
Standard Type

L4000 x W350 x T40 mm 2W Roadside Earthfill Section

Option type
(Stored Light)

L4000 x W350 x T40 mm 2W Roadside Earthfill Section